Nick Bracks Shares Advice Ahead Of Upcoming Mental Health Book
Actor Nick Bracks is gearing up for the release of his book Move Your Mind: How to Build a Healthy Mindset for Life, and he's offering little snippets of advice along the way.
The 34-year-old took to Instagram earlier this month to discuss failure, which is a topic set to be covered.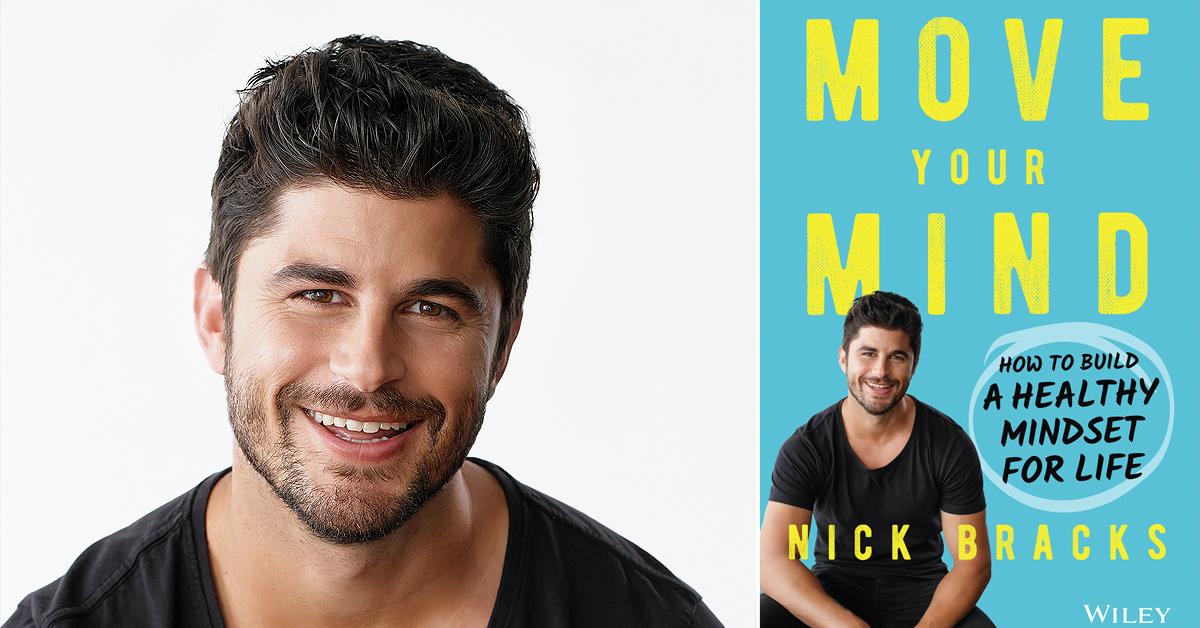 "Traditionally we're thought that when we're trying to achieve a goal that we're either going to succeed or we're going to fail and if we don't succeed we can beat ourselves up and feel bad about ourselves," the mental health advocate explained, but suggested keeping in mind that we learn more from failing than from succeeding, which is a "positive thing."
The book opens with Bracks' own story and he opened up about the life-changing car crash he was involved in back in 2007 while driving under the influence, which was a second chance.
"I remember telling myself at this time that I had to make a change, that I was going to stop drinking, and had to make a plan to get myself on track," he wrote. "Enough was enough.
Beyond personal stories, the mental health advocate also referenced "valuable and insightful case studies" and includes "key research findings from industry leaders in mindfulness, meditation, memory, mental health, psychology, and performance." He split the book into sections on; mental health and well-being, healing and sharing, the practical pathways to mental health and well-being, and the three stages of sustainable change.
"Perfect for anyone who has tried to take ownership of their own mental health but lacked the time, motivation, or information to effectively make a change, Move Your Mind is an indispensable guide to creating long-term behavior changes that promote increased happiness, decreased anxiety and stress, and better relationships," the synopsis reads.
Move Your Mind: How to Build a Healthy Mindset for Life will be released on September 14 and is available for pre-order on Amazon.