NEWS
Nick Bracks' Upcoming 'Move Your Mind' Book Sets Out To 'Foster Positive, Lasting Improvements To Your Mental Health'
Actor Nick Bracks is coming out with a new book to help readers make "small, but measurable, daily changes to foster positive, lasting improvements to your mental health."
The 34-year-old's book, Move Your Mind: How to Build a Healthy Mindset for Life, is split into four parts: mental health and well-being, healing and sharing, the practical pathways to mental health and well-being, and the three stages of sustainable change. The book begins with Brack's own mental health story.
Beyond anecdotes, the book will cover "valuable and insightful case studies" and include "key research findings from industry leaders in mindfulness, meditation, memory, mental health, psychology and performance."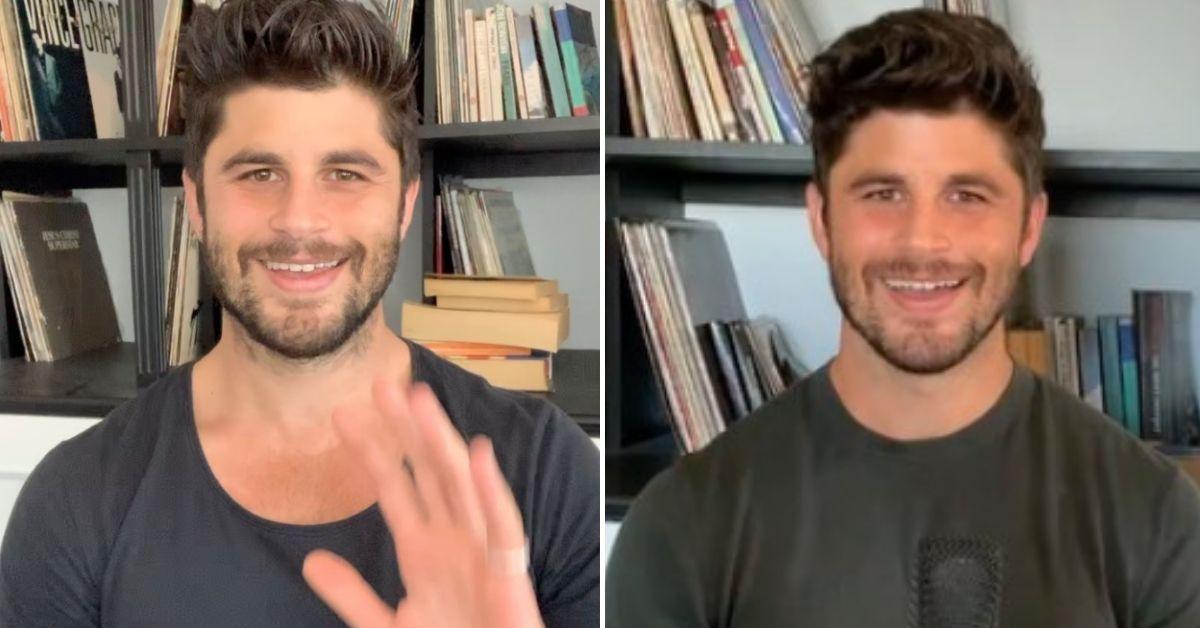 Brack recalled a pivotal moment in his life when he crashed his car while under the influence in 2007, though no one was hurt. "I remember telling myself at this time that I had to make a change, that I was going to stop drinking, and had to make a plan to get myself on track," he wrote of his second chance. "Enough was enough."
In the lead up to the launch, Bracks took to Instagram to share tips and tricks from the book in advance.
"Traditionally we're thought that when we're trying to achieve a goal that we're either going to succeed or we're going to fail and if we don't succeed we can beat ourselves up and feel bad about ourselves," he said. "I think reframing that in the sense that I'm going to either achieve the outcome that I'm looking for or I'm going to learn something. We learn more from when we fail, it's a positive thing."
Bracks suggested reframing the word so there's less anxiety, in the hopes of people coming out of their comfort zone and chasing the things that they want.
Fans took to the comments to hype up the release.
"Brilliant Nick, You are a great man and an inspiration to many," one user commented.
"Awesome cant wait for the tips," another said.
Move Your Mind: How to Build a Healthy Mindset for Life will be released on September 14 and is available for pre-order on Amazon.