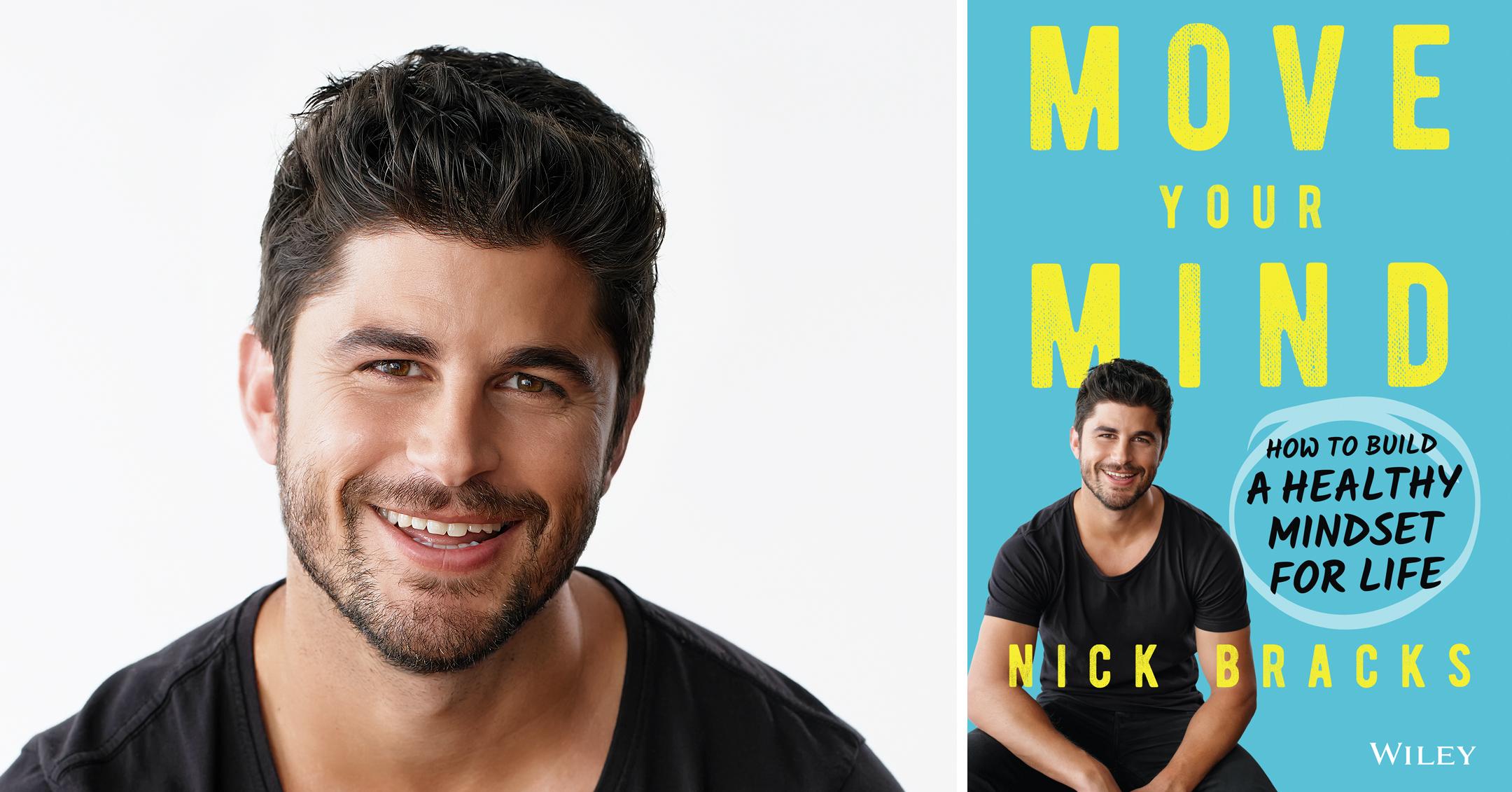 Actor Nick Bracks' New Book 'Move Your Mind' Promises To Help You 'Foster Positive Improvements To Your Mental Health'
No matter where you are in life, there's always room for improvement, and Nick Bracks' new book, Move Your Mind: How to Build a Healthy Mindset for Life, can help you achieve whatever you set your mind to!
In the 280-page work, the actor, entrepreneur and mental health advocate offers tools and tips that will "make small, but measurable, daily changes to foster positive, lasting improvements to your mental health."
The book is divided into four sections: mental health and well being, healing and sharing, the practical pathways to mental health and well-being, and last but not least, the three stages of sustainable change.
Each section offers holistic approaches to things like exercise, nutrition, sleep, mindfulness and meditation, and the book begins with Bracks' own story.
In his introduction, he recounts one of the scariest moments in his life, as he wound up crashing his car while driving under the influence in 2007. Luckily, no one was seriously injured in the accident, but it was at that very moment that Bracks decided to turn things around.
"I remember telling myself at this time that I had to make a change, that I was going to stop drinking, and had to make a plan to get myself on track," he writes. "Enough was enough. I'd been given a second chance."
Fast-forward to current day, and the star is as happy and healthy as ever, and he's excited to show other people how they too can turn their life around.
Aside from his own tips, Bracks' work includes "valuable and insightful case studies" as well as "key research findings from industry leaders in mindfulness, meditation, memory, mental health, psychology and performance."
"Perfect for anyone who has tried to take ownership of their own mental health but lacked the time, motivation, or information to effectively make a change, Move Your Mind is an indispensable guide to creating long-term behavior changes that promote increased happiness, decreased anxiety and stress, and better relationships," the synopsis promises.
Move Your Mind: How to Build a Healthy Mindset for Life will be available on September 14, but you can currently pre-order the book on Amazon by clicking here!